Tori Navarro - Albuquerque Roller Derby
Aug 23, 2019
Coaches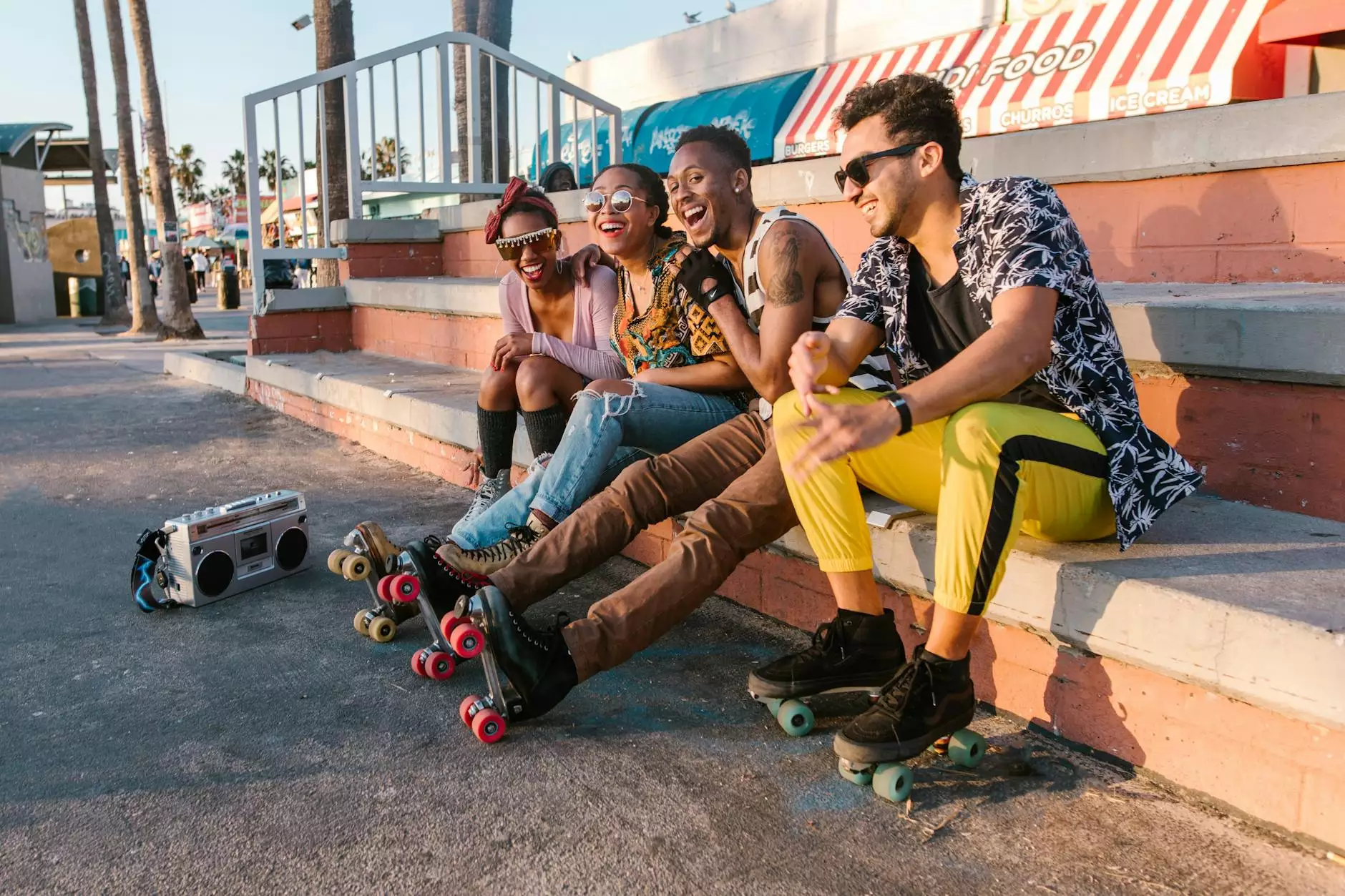 About Tori Navarro
Tori Navarro is a rising star in the world of roller derby and a valuable member of the Albuquerque Roller Derby team. With unmatched dedication, passion, and skill, Tori has become a force to be reckoned with on the track. Her determination and love for the sport have propelled her to great heights in her roller derby career.
Albuquerque Roller Derby - Empowering Athletes
Welcome to the world of Albuquerque Roller Derby, a premier sports organization dedicated to promoting and empowering athletes like Tori Navarro. Our mission is to provide a platform where athletes can showcase their skills, passion, and athleticism in the exciting and adrenaline-fueled sport of roller derby.
Unleash the Thrill of Roller Derby
Roller derby is more than just a sport; it's an experience unlike any other. From the thundering cheers of the crowd to the high-energy gameplay, roller derby offers an exhilarating blend of speed, strategy, and athleticism. At Albuquerque Roller Derby, we take this experience to the next level, bringing you the very best in roller derby action.
Athlete Spotlight: Tori Navarro
Tori Navarro has proven herself time and again with her exceptional skills on the track. Her agility, speed, and tactical prowess make her a formidable opponent for any team. Tori's dedication to her craft and her unwavering commitment to her teammates is evident in every game she plays. She leads by example and inspires her fellow athletes to push their limits, both physically and mentally.
Join us for Thrilling Matches
Whether you're a die-hard roller derby fan or just discovering the sport, Albuquerque Roller Derby offers a diverse range of thrilling matches throughout the year. With Tori Navarro leading the charge, our team promises nail-biting action, intense rivalries, and unforgettable moments that will leave you wanting more.
Experience the Albuquerque Roller Derby Difference
At Albuquerque Roller Derby, we pride ourselves on creating a welcoming and inclusive environment for everyone. We believe in the power of diversity and strive to foster a sense of unity within our community. Our commitment to promoting equality and sportsmanship is embedded in every aspect of our organization, making us a shining example among roller derby leagues.
Get Involved with Albuquerque Roller Derby
Are you inspired by Tori Navarro's story? Do you want to be a part of the exhilarating world of roller derby? Albuquerque Roller Derby welcomes athletes of all skill levels, genders, and backgrounds. Whether you're an experienced player or new to the sport, we have a place for you within our community. Join us and discover the thrill of roller derby for yourself!
Support Albuquerque Roller Derby
If you're unable to participate actively but still want to contribute to the growth of roller derby, there are various ways you can show your support. From attending our matches and cheering Tori Navarro and the team on to becoming a sponsor and helping us continue to provide exceptional opportunities to our athletes, your support is crucial in shaping the future of Albuquerque Roller Derby.
Ready to Embrace the Derby Lifestyle?
Don't miss out on the excitement and camaraderie that await you at Albuquerque Roller Derby. Join us today and become part of a community that celebrates athleticism, empowerment, and the spirit of competition. Whether you're strapping on your skates or cheering from the stands, you'll find a home with us at Albuquerque Roller Derby. Tori Navarro and our incredible team can't wait to welcome you!